 Aeeda Ibrahim
PRACTICE AREA:
Banking and Finance, Commercial, Dispute Resolution, Employment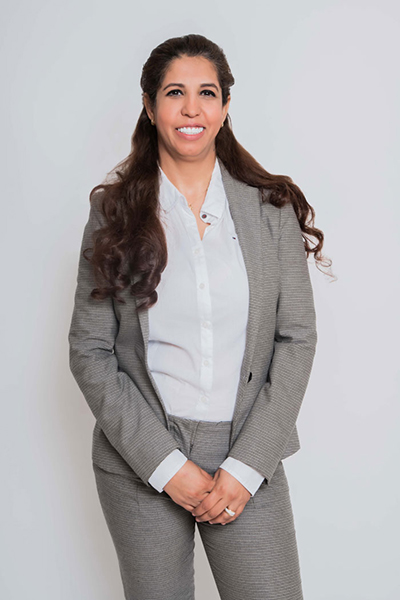 Aeeda is a senior associate at the Dubai office of Galadari Advocates and Legal Consultants, and has been with the firm for more than a decade. Aeeda specialises in civil, commercial, labour and family matters. Aeeda works on varied matters and is well versed in court procedures in the UAE. She has specialist drafting skills, ensuring her submissions are straight forward, to the point and uncomplicated, a skill appreciated by her clients.
Aeeda often works with major regional oil and gas companies, she recently successfully defended a well-known gas supplier in a case filed by a large pharmaceutical company with a claim value of AED32 billion. In another recent matter, Aeeda successfully acted on behalf of a large gas supplier in the Emirates, regarding a civil case filed by another well-known gas company for the rental of a pipeline. The claim amount was approx. US$ 2,790,000.
In addition to oil & gas, Aeeda regularly acts on behalf of commercial companies in the region regarding complex litigation matters. Her clients include a large advertising company whom she represented in several litigation cases including labour, insurance as well as a civil and commercial claim. She also previously acted for a well-known commercial company in the field of wood manufacturing, there were various claims which totaled several million dirhams.
Aeeda has significant experience advising on high value banking matters, having recently acting in various banking cases for a group of companies regarding loans totaling over AED 1.5 billion. Although not her area of specialism, Aeeda has worked on several criminal cases for Galadari.
Aeeda received her bachelor's degree in law from a Damascus University in Syria in 1997. Previously she was a partner in her law firm in Damascus.  She has been nominated in Damascus for the position of a judge in the appeal court. 
Bar and Courts
Education
Bachelor degree, Damascus university. 
Languages
Practice focus