 Abdul Hameed Beltagi
PRACTICE AREA:
Commercial, Corporate, Dispute Resolution, Employment, Real Estate and Property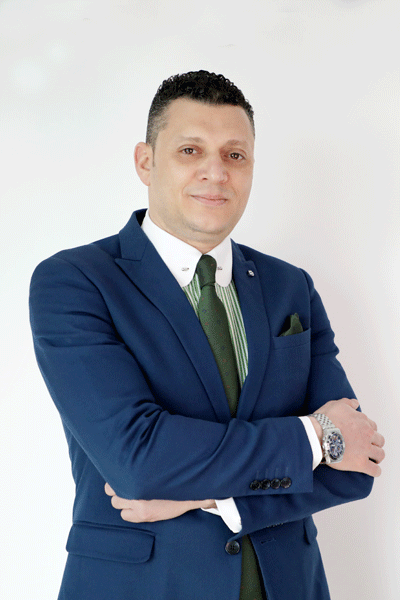 Abdul Hameed is a Legal Consultant and Head of Litigation at Galadari Advocates and Legal Consultants in Abu Dhabi. Due to the substantial amount of time and experience gained by practicing law in the UAE, Abdul Hameed has acquired many important skills and a reliable source of knowledge that aid him in providing top quality services and results.
---
Abdul Hameed has been practicing law for 20 years with leading firms in the UAE, prior to that, he gained professional legal experience by providing legal services in Egypt. Through the progressive accumulation of experience, he has gained extensive litigation experience in the areas of civil, criminal, commercial, financial, real estate, labor, tenancy and insurance matters. He boasts a broad client base which includes, insurance companies, hospitals & medical equipment providers, real estate develops and hotel establishments.
He has maintained professional relations with clients built upon trust and through effective communication, coordination, planning and execution, which can be demonstrated by his significantly high track record of successful cases. Aided by his ability in drafting memorandums and legal pleadings and following the procedures of the mainland courts, tribunals and administrative authorities. Moreover, managing dispute resolution through processes including arbitration.
Abdul Hameed has the ability to assess and analyse corporate and commercial laws with sound experience in providing consultation to local and international clients in drafting contracts, agreements, and memorandums of association (MOA), memorandums of understanding (MOU), joint venture agreements and legal correspondence.
Prior to joining Galadari, Abdul Hameed has worked in a local UAE law firm for a period of 8 years. In which, he worked on a broad range of legal matters including managing litigation, attending expert meetings, providing legal support and advice to successful completion of alternate dispute resolution proceedings. While also being responsible for negotiations and drafting legal agreements and filing of cases.
Abdul Hameed has been a member of the Attorneys Bar Association, Cairo, Egypt since 1999.
Bars and Courts
Education
BA Law, Faculty of Law, Al Mansoura University, Egypt, 1999

Member of the Attorneys Bar Association, Cairo, Egypt from 1999 to date. (Professional Registration Number: 201413)
Languages