 Emad El Habbak
PRACTICE AREA:
Banking and Finance, Dispute Resolution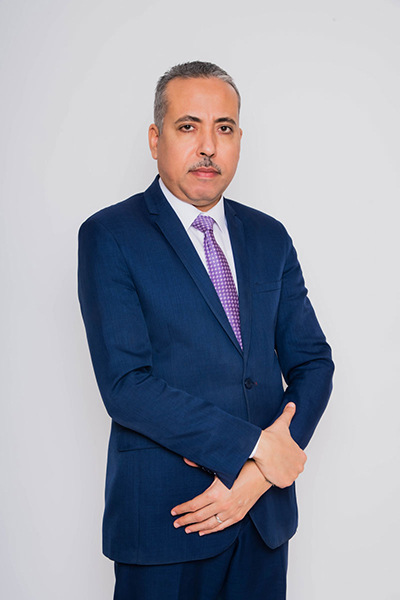 Emad is a senior associate at Galadari Advocates and Legal Consultants, with over 25 years of legal experience, and specialises in litigation and maritime law. Emad regularly advises private and governmental clients on both commercial and civil matters. He has extensive experience in maritime law and successfully heads the maritime team at Galadari.
Emad has obtained several successful judgements on behalf of his maritime clients. He recently acted for a large maritime company in a litigation matter whereby the client was awarded AED 500 million. He is extremely competent in obtaining precautionary attachments and has obtained attachments on many vessels for a variety of large maritime shipping companies across the Emirates. He is also skilled in negotiating the withdrawal of precautionary attachments and was recently successful on removing an attachment on several petrol tanks. Emad has had extensive success in obtaining judgements in favour of marine forwarders for which the law was limited in terms of providing sufficient protection when vessels leaves the shores of the state. As such, Emad established a precedent through the judgements he received on behalf of marine forwarders.
Although maritime his main practice area, Emad is also extremely successful in insurance and banking litigation cases. Emad recently acted on a successful insurance case, claiming compensation of 250 million dirhams for his client. He also successfully defended a contractor in a case filed by a major bank obliging them to return the letter of guarantee of AED 180 million to his client.
Emad works regularly with the UAE tribunal panels and judicial bodies and is kept abreast of the latest rules and regulations concerning his clients.
Emad is a graduate from the University of Tanta in Egypt and prior to joining Galadari managed his own office for 5 years. He is a member of the Egyptian Bar Association. Emad was nominated one of the top lawyers in the UAE for contributing to the amendments of the provisions of the UAE Maritime Commercial Law.
Bars and Courts
Education
Languages