 Ken Dixon
PRACTICE AREA:
Commercial, Corporate, Real Estate and Property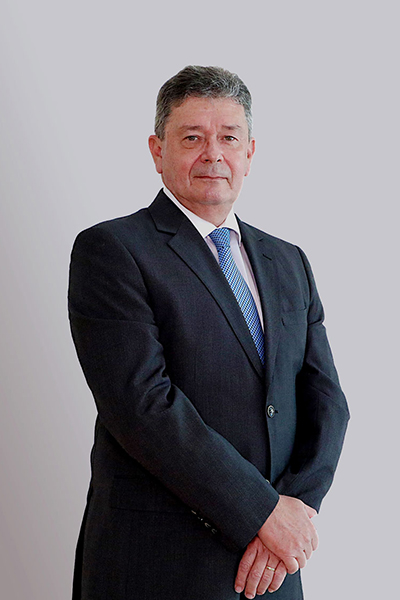 Ken has more than twenty-five years of post-qualification legal experience, including over a decade in the region, focusing on corporate, commercial and real estate transactions. He specialises in corporate and commercial law, contracts and commercial agreements, structuring and re-structuring companies, M&A and joint ventures.
---
Recently Ken represented His Highness the Ruler of Umm Al Quwain in the negotiation of a joint venture for a multi-use 53 million square foot development with a project value of AED 25 Billion and advised in the negotiation of a joint venture with Emaar for the development of a Hotel and Retail Centre in Umm Al Quwain. His corporate experience includes advising on, drafting and preparation of distribution and sub-distribution agreements for foodstuff within the UAE. Ken previously acted as counsel for a major investment bank in several M&A's with regional organisations including laundry services and food production facilities. He has strong negotiating and drafting skills and has acted for both sellers and purchasers in many complex, high-value transactions, including investment banks, companies, private investors and individual owners.
Ken has significant experience in real estate matters and has represented His Highness Sheikh Ahmed Bin Rashid Al Maktoum on a potential 23 million square foot mixed use real estate development in Dubai. He recently conducted a review of existing real estate laws for Umm Al Quwain, prior to assisting in drafting the new laws for the Emirate. He advises a broad range of companies, individual shareholders and partners on their structuring, mergers, acquisitions and disposals. He recently reviewed and advised the Ras Al Khaimah Free Trade Zone on its new Offshore Company Regulations.
Ken is well known for working with both entrepreneurial and established businesses. His experience enables him to bring not only a wealth of knowledge, but also a pragmatic, commercial based approach when offering the best possible outcomes-based advice and negotiating contracts for clients, which includes negotiation, finalization and drafting of Franchise Agreements, Sub-Franchise Agreements, Technical Service Agreements, License and Management Agreements for the establishment and development of a hotel, nightclubs and café's under the brand of a well-known and highly successful fashion designer in Dubai, Miami, Sao Paola, Moscow, Istanbul and Las Vegas.
Ken was admitted as an Attorney of the High Court of South Africa in 1991, having obtained a Bachelor of Arts Degree and thereafter a LLB Degree. He has Right of Appearance in the High Court and Constitutional Court of South Africa and is a member of the Law Society of South Africa. Prior to relocating to the UAE, Ken was a partner in a South African law firm for 16 years.
Bars and courts
Education
Bachelor of Arts Degree, South Africa

Bachelor of Law Degree, South Africa
Languages
Practice focus
Corporate & Commercial

Real Estate & Property

M&A

Joint Ventures
| | |
| --- | --- |
| | Scan Ken's vCard to get his contact details and connect on social media accounts. |