 Nanette Barroga
PRACTICE AREA:
Construction and Infrastructure, Corporate, Dispute Resolution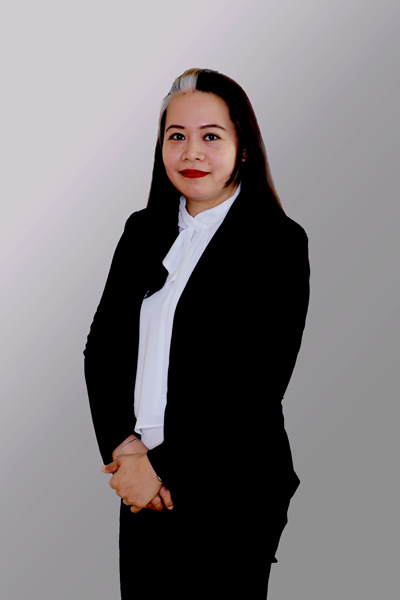 Nanette is a paralegal in the construction and arbitration department. She has been working in this practice area for almost 10 years in the UAE.
Her experience is focused on construction arbitration works, offering an extensive paralegal skill set and expertise in managing document heavy caseloads. She is primarily involved in preparing hearing bundles, assisting lawyers, witnesses and experts during evidentiary hearing, organising and preparing all the logistics for a hearing, and analyzing and organising construction project documents pre-arbitration proceedings. Nanette is accustomed to working on a high level of responsibility and operating under pressure to meet deadlines.
Her most significant work so far involved a large-scale bifurcated arbitration proceedings where she assisted a partner and a QC who successfully represented a government owned corporation on a construction claims dispute. Nanette solely handled all the paralegal work for the case.
Whilst her area of practice is assisting lawyers and QCs for construction arbitration cases, she also has assisted lawyers who handles commercial and international investment arbitration cases.
Nanette holds a Bachelor of Law and Letters (LLB) degree from University of La Salette, Santiago City, Philippines as well as a Bachelor in Commerce with a Major in Business Administration from University of Santo Tomas, Manila, Philippines. She passed the Philippine bar exam in 2004.
Prior to joining, Nanette has worked as a paralegal at local and international firms, based in DIFC.
Bars and Courts
Academic Profile
LLB, University of La Salette, Philippines
BA, Commerce & Major in Business Administration, University of Santo Tomas, Philippines
Languages