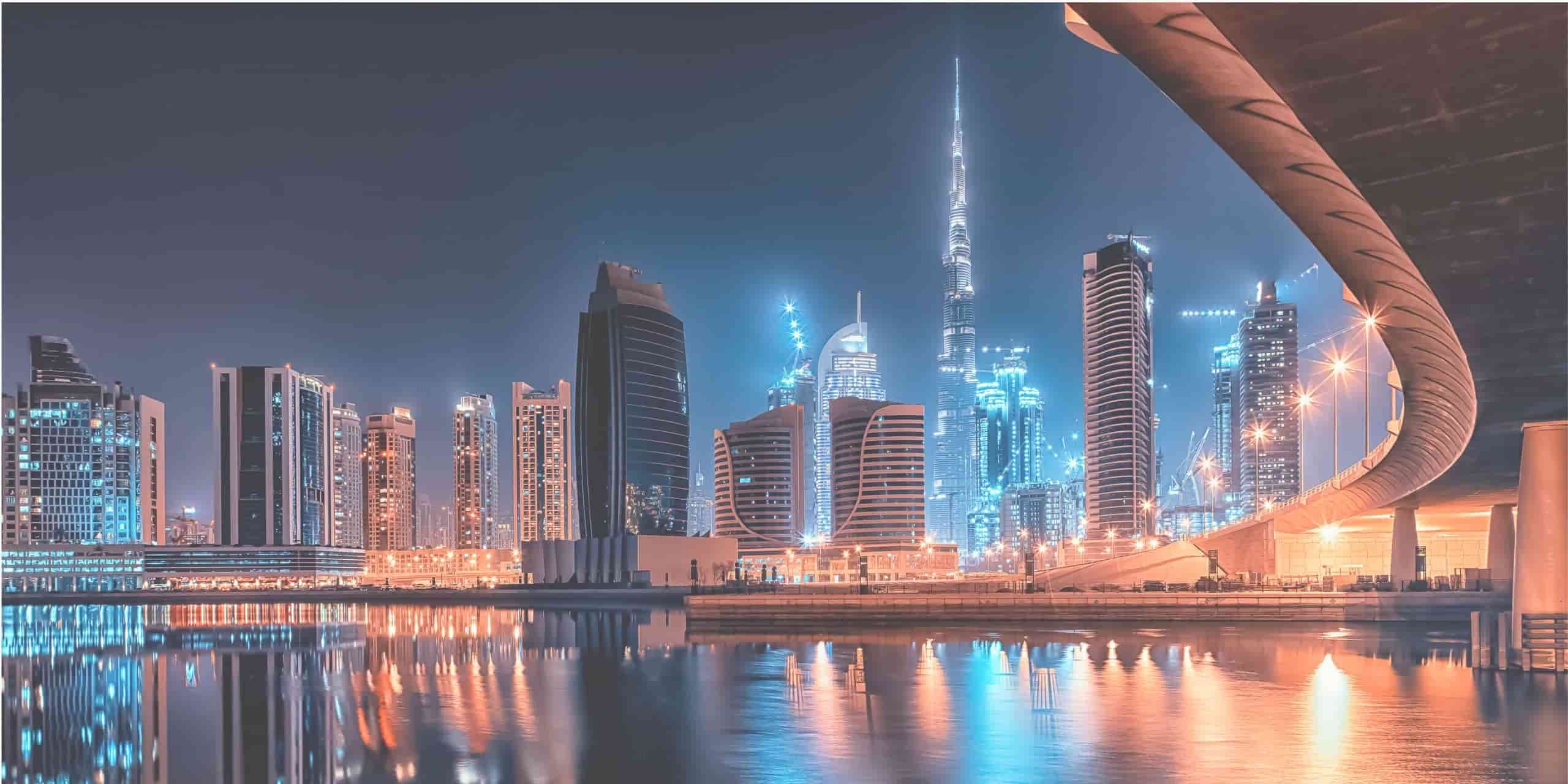 Galadari Insights: Exploring Common Law Litigation in the Middle East: Comparing DIFC, ADGM, and QFC
Exploring Common Law Litigation in the Middle East: Comparing DIFC, ADGM, and QFC
Over the last 20 years, countries in the Middle East were generally successful in attracting foreign investment and capital.  Some were more successful than others and, to be sure, for different reasons (e.g., geopolitical, socioeconomic, cultural).  Notwithstanding, legal considerations do play a significant part in deciding whether to invest in a certain jurisdiction.
One important aspect that is considered when one contemplates investing in a foreign land is the state's adherence to the rule of law assuring the investor that their investment will not be treated arbitrarily.  Another significant aspect is familiarity of the legal system to the investor and their legal representatives thus offering a degree of predictability and legal certainty.
In this regard, the common law legal system of England and Wales is one of the leading legal frameworks favoured by the international business community.  In general terms, English law comprises high-quality legislation and precedents created by case law over the last several centuries.  Should a dispute arise, it may be resolved through at an appropriate court level by experienced and sophisticated judges with the assistance of well trained and qualified legal representatives and court clerks.
One way of keeping such matters within the familiar realm of English law is for the parties to agree on their contracts to be govern by English law and disputes to be resolved exclusively by the courts of England and Wales, or arbitration.  However, this may not always be possible or desirable.
Accordingly, to increase the appeal of their jurisdictions and thus improve the chances of attracting foreign investment and capital, states like the United Arab Emirates (UAE) (namely, the Emirates of Dubai and Abu Dhabi) and Qatar founded special economic zones operating legal and regulatory frameworks based on international standards and common law principles, including common law court systems, which are briefly described below.
Dubai International Financial Centre (DIFC) / DIFC Courts
The DIFC was launched in 2004, as an independent jurisdiction within the UAE, and empowered to create its own legal and regulatory framework for civil and commercial matters.
At the same time, DIFC Courts was established to deal exclusively with all cases and claims arising out of the DIFC and its operations, and any other claims in which all parties agree in writing to use DIFC Courts.
Presently, DIFC Courts' structure is as follows:
Court of Appeal

Court of First Instance (DIFC CFI)

Civil & Commercial Division

Technology & Construction Division

Arbitration Division

Digital Economy Court Division

Small Claims Tribunal (disputes generally not exceeding AED 500,000)
DIFC Courts' judges comprise local (UAE) and common law (Australia, England and Wales, Malaysia, and Scotland) judges.
In 2022, the DIFC Courts administered 861 cases, an increase of 15% from 2021, across all divisions.  DIFC CFI recorded 121 cases, with a total case value of AED 4.4 billion (approximately USD 1.2 billion), marking a year-on-year increase of 16%. An average case value of AED 58.3 million (approximately USD 15.9 million) was recorded across CFI cases, a 25% increase from 2021.  DIFC Courts have been constantly developing their state-of-the-art facilities and electronic systems, have introduced newly engineered services for future digital economy and launched specialised Rules for the new Digital Economy Court.
Furthermore, an established system for enforcement of DIFC Courts judgments and order in "onshore" Dubai makes the process simple, swift, and effective.
Moreover, multiple enforcement memoranda signed between the DIFC Courts and other courts facilitate cooperation and efficiency of the enforcement process internationally.
Abu Dhabi Global Market (ADGM) / ADGM Courts
In 2015, ADGM opened for business, operating in line with international best practices through its transparent and pioneering regulatory frameworks, business-friendly operations, application of its own civil and commercial laws based on English common law and independent legal jurisdiction.
Similar to DIFC Courts, ADGM Courts deal with all cases and claims arising out of the ADGM and its operations, and any other claims in which all parties agree in writing to use ADGM Courts.
Presently, ADGM Courts' structure is as follows:
Court of Appeal

Court of First Instance (ADGM CFI)

Civil Division

Employment Division

Small Claims Division (appeal to Civil Division)
ADGM Courts' judges are of the highest stature and come from leading common law jurisdictions (Australia, Channel Islands, England & Wales, Hong Kong, and New Zealand).

ADGM Courts offer "an end to end digital work flow, entirely paperless for the delivery of judicial services," including a first electronic hearing room as part of its facilities.  ADGM Courts will launch a new blockchain-based system that will digitally certify judgments and allow their availability and enforcement anywhere in the world.  The new system is scheduled to go online in the first quarter of 2023.

ADGM CFI recorded commencement of 317 cases in 2022 against 138 cases in 2021, a year-on-year increase of 129%.

Like DIFC Courts, ADGM Courts is also party to multiple domestic and international memoranda concerning cooperation in legal and judicial matters and reciprocal enforcement of judgments.

Qatar Financial Centre (QFC) / Qatar International Court and Dispute Resolution Centre (QICDRC)

QFC "an onshore business and financial centre located in Doha," which was established in 2005.  QFC offers its own legal, regulatory, tax and business environment. Its legal system is based on English common law.

In 2009, QICDRC was founded in QFC to deal with cases and claims arising out of the QFC and its operations, and disputes relating to Qatar's free zones.

The judges of QICDRC hail from a variety of civil and common law jurisdictions, including Qatar, Kuwait, the United Kingdom, Cyprus, Singapore, New Zealand, and South Africa.

QICDRC consists of two main circuits, the first instance circuit and the appellate circuit, and a regulatory tribunal, which deals with challenges filed by individuals and entities against decisions by the QFC Authorities, the Regulatory Authority and other QFC institutions.

Pursuant to QICDRC's Annual Reports for 2021 and 2020, 32 cases were filed in 2021 and 40 cases were filed in 2020, a year-on-year decrease of 20%.

Conclusion

There are multiple viable options for common law litigation in the Middle East, which are well-structured and have been tried and tested over time. In particular, the above mentioned common law courts operate within stable legal frameworks, enjoy consistent supported by respective governments, comprise seasoned high calibre judges, and are endorsed by professional qualified legal practitioners providing client services within the jurisdictions.  Importantly, judgments issued by said courts are respected and regularly enforced domestically, regionally, and internationally.

The authors of this article are Sergejs Dilevka (Senior Counsel) and Dimitriy Mednikov (Associate).

Sergejs is a Senior Counsel at the Dispute Resolution department of the firm's Dubai office. Sergejs is a dual-qualified lawyer: he is admitted as a Solicitor of the Senior Courts of England & Wales and admitted to practice as an Attorney and Counsellor of Law in the Courts of the State of New York. Sergejs has over 15 years of experience in advising and representing multinational companies and high-net-worth individuals in a wide range of complex institutional (ICC, LCIA, DIFC-LCIA, LMAA, SCC, SCIA, DIAC, GCC CAC) and ad hoc international and domestic arbitration proceedings, and litigation proceedings at DIFC Courts. Sergejs is a registered practitioner with DIFC Courts and ADGM Courts.

Dimitriy is an Associate at the Dispute Resolution department of the firm's Dubai office. His practice focuses on complex commercial arbitration, particularly in the IT, engineering and construction, and M&A sectors. Dimitriy has substantial experience in advising and acting for high-net-worth individuals in cross-border disputes, criminal proceedings involving allegations of money laundering, and the European Court of Human Rights.

Sergejs will be attending the English Law Day in Istanbul, on 9 March 2023, where he will join other speakers in discussing the topic of "Arbitral institutions – where best to settle your CIS related dispute."

For more information on how Galadari Advocates & Legal Consultants may assist with your arbitration, please get in touch directly with Sergejs Dilevka or Dimitriy Mednikov.